This year we are very fortunate to have Dr. Eunice Yuen and Dr. Dora Wang (Yale Med '90) volunteer their time and expertise to provide our community members with culturally-relevant wellness support (below is more information about them!). 
Note: Neither of these resources substitute for medical or psychiatric treatment.
Dr. Eunice Yuen
If you would like to schedule a meeting with Eunice at the AACC, please do so via this link: http://euniceyuen.youcanbook.me
Dr. Dora Wang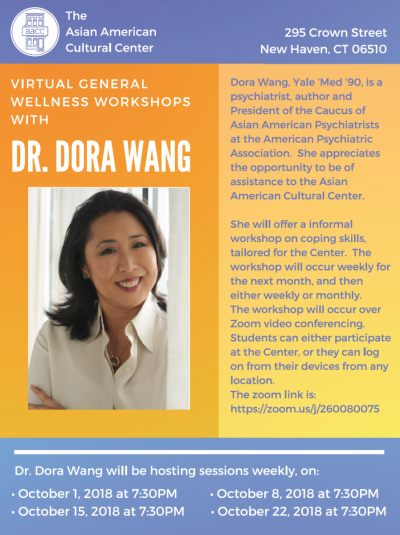 Come join Dr. Wang at her next virtual workshop!