Why connect with the AACC? Hear from one of our students. 
I first became involved with the AACC through Kasama: The Filipino Club at Yale. While I have always heavily identified with my Filipino-American identity, the AACC allowed me to realize my own greater Asian-American community, and the importance of serving and nurturing that community. –Hannah Gonzales, Class of 2016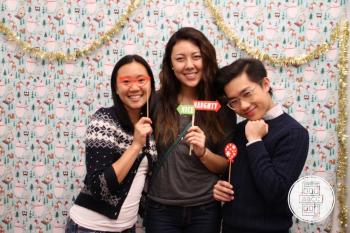 Email
Newsletters
Mailing address
Although we don't have a mailbox at our Crown St. location, you can address mail to the AACC by forwarding it to Assistant Director Sheraz Iqbal using one of the addresses below. 
Asian American Cultural Center
Sheffield Sterling Strathcona Hall
1 Prospect Street
New Haven, CT 06511
c/o Assistant Director Sheraz Iqbal
Yale College Dean's Office
P.O. Box 208241
New Haven, CT 06520
(203) 432-2900
Campus location
295 Crown Street