At the AACC, students come first.
That means our senior leadership and team of staffers are unapologetic about our approach to take your needs, your priorities, and your wellbeing seriously–and you should too.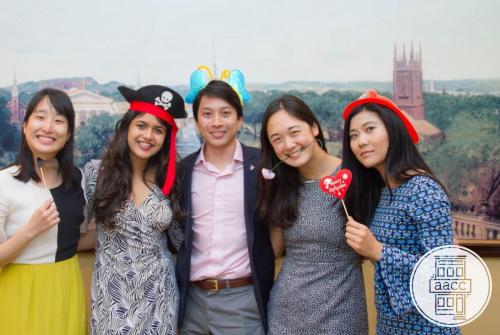 If you have a question that can't be answered by the resources compiled on this page, don't hesitate to contact Dean Dhall or reach out to one of our staffers. If we can't answer your question, we promise to do the best we can to connect you with the appropriate resources. 
We recommend checking out Yale Student Life for a more comprehensive listing of student groups, activities, and university-wide resources. 
Cultural centers 
Swing by one (or all!) of our sister centers to get involved in collaborative intercultural activities. In the past, we've hosted everything from family style dinners to a cultural center crawl featuring a stop at each of the centers for dessert and performances. If you have an idea for an intercultural program or activity, pitch it to our student-led Intercultural Committee. 
We encourage you to get to know each center's mission and vision by checking out the links below.
Mental health  
Studies illuminate mental health in Asian communities is a multifaceted issue exacerbated by deeply rooted cultural stereotypes–and not enough people are talking about how to combat the stigma and raise awareness. The AACC is committed to hosting programming and inviting guest speakers and professionals to educate us about the urgency of this subject. 
Other  
Plug into a wider, more vivid Yale community based on your identity and interests–whether they are personal or professional–basically, anything that makes YOU you. Find out about religious and spiritual resources (and free ice cream!) at the Chaplain's Office; engage in discussions about multiculturalism with OISS; discover the legacy of women who have shaped Yale at the Women's Center; find inclusive community through the LBGTQ Resources; and get involved in the pulse of Yale student life.