The AACC is affiliated with the Yale College Office of the Dean, located at Sheffield-Sterling-Strathcona Hall (1 Prospect Street). This Office supports the Center and its affiliated student organizations. 
Director of the

AACC

Saveena Dhall | SSS110 | saveena.dhall@yale.edu
Dean Dhall supervises graduate and undergraduate staffers and manages programs and activities sponsored by the AACC. She also directs the Mellon Mays and Edward A. Bouchet Research Fellowships Program. She is a freshmen and sophomore academic advisor and a member of a number of fellowship and central committees and boards.
Prior to coming to Yale, Dean Dhall worked in the Office of Academic and Student Affairs at the Harvard University Graduate School of Design with a special focus on programming for students of color, international students, students with disabilities and women at the School of Design. Her previous experience includes working as a senior facilitator with the Inter-Relations Collaborative (IRC), a multicultural education leadership training program, serving as an admission officer, and working with youth focused community organizations.
M.A. Administration, Planning and Social Policy - Harvard University Graduate School of Education
B.A., Asian Studies - Connecticut College  
Campus addresses
To reach Dean Dhall by mail, send to either of the following: 
c/o Dean Saveena Dhall
Asian American Cultural Center
Sheffield Sterling Strathcona Hall
1 Prospect Street
New Haven, CT 06511
c/o Dean Saveena Dhall
Yale College Dean's Office
P.O. Box 208241
New Haven, CT 06520
Assistant Director  
Raymond Firmalino | 295 Crown Street | raymond.firmalino@yale.edu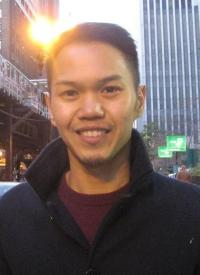 At the AACC, Raymond focuses on intercultural initiatives with campus partners and provides mentoring, advising, and supervision to staff.
Prior to coming to Yale, Raymond worked in the Office of Student Affairs at the Harvard Graduate School of Education, where he led culturally-affirming programming for historically marginalized students and partnered with administrators to develop anti-bias trainings for faculty and staff. As Program Coordinator in the Office of Academic Affairs at Columbia University, he managed social justice-rooted, professional development initiatives for master of social work candidates, staff, and faculty. 
Raymond advocated for human rights as a Duke Humanitarian Action Fellow with the United Nations in Geneva, Switzerland, where he conducted research on violence against LGBTQIA individuals, women and girls. He has worked with several social justice organizations throughout this career and continues his advocacy with UN partners in New York and around the world.
His research interests include intergroup relations; inclusion and equity in higher education; organizational leadership; international development; adult development; and mental health and well-being. Born in Nigeria and raised in Los Angeles, Raymond is proud to be Filipino-American, queer, and the first in his family to have gone to college in the US.
Ed. M. Candidate, Harvard Graduate School of Education
MSSW, Management and International Social Welfare, Columbia University School of Social Work
BA Psychology, University of California, Berkeley