The AACC is affiliated with the Yale College Dean's Office, located at Sheffield-Sterling-Strathcona Hall (1 Prospect Street). This Office supports the Center and its affiliated student organizations. 
Interim Co-Directors
For the Summer 2017, Courtney Sato (courtney.sato@yale.edu) and LiLi Johnson (lili.johnson@yale.edu) will serve as Interim Co-Directors of the Asian American Cultural Center at Yale.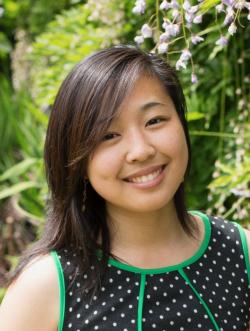 Courtney Sato
Courtney Sato is a Ph.D Candidate in American Studies at Yale University. She has worked at the Asian American Cultural Center for three years. She holds a BA from Wellesley College and an M.Phil in Modern South Asian Studies from the University of Cambridge. In 2009-2010, she conducted research in nine countries on a Thomas J. Watson Fellowship, and in 2011-2012, she was a Fulbright Research Scholar in Dhaka, Bangladesh. Her research, an intellectual history of early 20th-century Pan-Asianism and internationalism, examines transnational Asian and Asian American intellectuals, their interlocutors, institutions, and lecture circuits. Courtney is also pursuing a concentration in Public Humanities. Her exhibit on Japanese American internment, "Out of the Desert," ran from November 2015-February 2016 in Yale University's Sterling Memorial Library. The "Out of the Desert" digital project (http://outofthedesert.yale.edu/) is ongoing.
LiLi Johnson
LiLi Johnson is a Ph.D Candidate in American Studies at Yale University. She has worked at the Asian American Cultural Center for three years. She holds a BA in Social and Cultural Analysis from NYU with concentrations in Asian Pacific American Studies and Gender and Sexuality Studies. LiLi has worked in the offices of Residential Life and the Office of the Vice President of Student Affairs at NYU. From 2012-2013, she served on the professional staff as Operations Administrator in the Department of Applied Psychology at NYU. Her research focuses on cultural studies of science particularly in relation to constructions of race, kinship, and affect. Her dissertation project examines technologies of Asian American family formation in the 20th and 21st centuries.
Director 
We are in the process of appointing a new Director of the AACC.
Assistant Director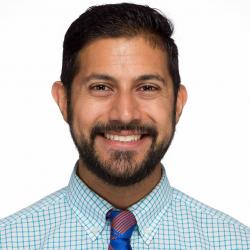 Sheraz Iqbal
We are excited to welcome our new Assistant Director, Sheraz Iqbal. Sheraz was born in Pakistan and grew up in Long Island, NY. He earned his bachelor's degree in Mathematics at Ithaca College and his master's degree in Student Personnel in Higher Education at the University of Florida. Sheraz is a first-generation college student, trailblazing into a career in Student Affairs and Higher Education. He has served in various roles in the field working in residence life, orientation, leadership and service, and multicultural engagement. His work with Asian Pacific Islander Desi American (APIDA) students includes serving as the Chair of Assessment at the University of Florida's Asian Pacific Islander American Affairs where he did assessment and research on ways to create more inclusivity for the center. Additionally, he is involved with ACPA-American College Personnel Association and serves as the Community Engagement Chair for the Asian Pacific American Network (APAN).