Welcome to Yale, Class of 2019!
Congratulations on gaining admission to Yale and deciding to attend!  As you begin to prepare for college, many questions and concerns may be flooding your mind about life at Yale.  As Peer Liaisons, we realize that college is an exciting time full of memorable and challenging experiences.  Yale is committed to making the transition into your first year as smooth and comfortable as possible, and—as part of the Peer Liaison Program for Freshmen—we're here to help.
To help you transition into college, you'll be assigned a freshmen counselor (aka "FroCo").  Your FroCo is a senior inyour residential college who will live with you in the freshmen dorms.  In addition to your FroCos, the Peer Liaisons (that's us!) are here to provide additional support. The Peer Liaison Program enables all incoming students to receive a mentor from any of the seven cultural and resource centers (Asian American, Latino American, African American, Native American, LGBTQ, the Chaplain's Office, and the Office of International Students & Scholars).  
We were chosen for our relationship with campus deans and faculty, understanding of the campus, academic record, and civic engagement.  Our role is to answer any questions that you may have about all matters of life at Yale (getting involved, New Haven, academic support, social life, anything and everything!).  We work with your FroCos and college deans and act as your liaison to campus resources.  While one of us will be the primary PL reaching out to you, we encourage you to turn to any of us for help or guidance.  As peer liaisons for the Asian American Cultural Center (AACC) at Yale, we have experience with and can connect you to the AACC, Asian American cultural groups on campus, Dean Saveena Dhall (Assistant Dean of Yale College and Director of the Asian American Cultural Center), and a ton of other resources on campus.
You can think of us as friends who happen to be upperclassmen and are seasoned at navigating Yale's academic, extracurricular, and social circles.  As PLs, we are here as mentors and confidants who can offer you our guidance and advice on the decisions you make. We recognize that each of you comes from a different background with varying interests and that each of you has different needs.  As we approach the start of the fall term, remember that your PLs are at your side to help you find your way through Yale.  Rest assured, you will have ample resources and support for all situations large and small.
We will be in touch again soon, but in the meantime, if you have any questions or concerns at all, feel free to email or Facebook any or all of us - even if it's just a matter of one of us majoring in something you're interested in. We are excited to meet you and can't wait to see you on campus!
See you in the fall!
Meet the Peer Liaisons!
Payal Marathe
Academic: Psychology (Neuroscience Track)
Hometown: West Windsor, NJ
Summer: Science writing internship at Argonne National Laboratory
Extracurricular: Yale Scientific Magazine, Bhangra team, South Asian Society
Hobbies: Writing, watching TV, reading novels, eating good food
Hi, everyone! My name is Payal, and I'm a senior in Silliman College from West Windsor, NJ. At Yale, I'm studying neuroscience within the psychology department, but I also love to write and have taken a number of writing seminars during my six semesters so far. In fact, a lot of my extracurricular time has been devoted to writing – I'm currently an editor for the Yale Scientific Magazine, and I've also written for the Yale Daily News.
Beyond that and working with the Asian American Cultural Center, I also dance for Yale's Bhangra team and have served on board of the South Asian Society. I'm involved in neuroscience research on campus, and during my freshman and sophomore years I participated in a program that organized educational service trips to India. I'd love to talk to you about any of this!
I also love to swim and read in my free time. My favorite book is A Thousand Splendid Suns. I love watching TV and trying new restaurants and coffee shops. This is my second year as a peer liaison at Yale, and I'm so excited to get to know members of the class of 2019!
Alyssa Chen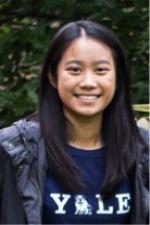 Academics: Potential Biomedical Engineering or Environmental Engineering major (premed)
Hometown: Novi, Michigan
Summer: Biomedical engineering research at Yale on single-cell secretomic analysis technology
Extracurricular activities: Yale Undergraduate Aerospace Association, taken the Emergency Medical Technician certification course at Yale Health, Chinese American Students Association, Chinese Adopted Siblings Program for Youth
General Interests: Any and all food, reading memoirs, and exploring new places
Hey, everyone! My name is Alyssa Chen, and I am a rising sophomore in Trumbull College. I was born in Nagoya, Japan, and have also lived in China and Chicago before moving to Michigan. I have since lived in Novi, Michigan (suburb of Detroit) with my parents, younger sister, and adorable dog, Toby. I am not sure what I'm majoring in yet, but am interested in either Biomedical Engineering or Environmental Engineering.
During my first year at Yale, I took the EMT certification course at Yale Health, and am looking forward to get certified and working in Connecticut soon. I am a part of the Perspectives on Science and Engineering program, which promotes discussion on different STEM (science, technology, engineering, and math) disciplines and encourages students to pursue scientific research over the summer. I have volunteered as a big sibling for the Chinese Adopted Siblings Program for Youth and worked on designing, building, and launching rockets with the Yale Undergraduate Aerospace Association. I am currently getting started with working as a researcher at a biomedical engineering research lab at the School of Engineering & Applied Sciences on a project that will continue through the summer.
In my free time, I love hanging out with my friends, watching movies, spending exorbitant amounts of time on YouTube, and talking about anything Harry Potter-related. I'm super excited to be a Peer Liaison, and I can't wait to meet you all!
Lily Engbith
Academics: Political Science (prospective BA/MA candidate)
Hometown: New Haven, CT
Summer: 2015 - Intern with New Haven County Bar Association, Yale Young Global Scholars instructor, YMUN China conference in Beijing.
Extracurricular: Research assistant to Professor Susan Hyde, Yale Model Government Europe, Yale Model UN China, Security Council Simulation at Yale, Department of Political Science Undergraduate Advisory Committee, Chinese Adopted Siblings Program for Youth, Chinese American Students Association Freshman Liaison.
General Interests: Modern Central and Eastern European history, Russian literature, modernism, violin, theories of developing democracies, TED, dragon rolls, Vox, US and comparative constitutional law, Downton Abbey, American education policy.
 
Hi, everyone! My name is Lily Engbith, and I'm a proud member of the Davenport College Class of 2017. As a longtime New Haven resident, I'd love to share with you all the secrets of the city - from running trails to curious art to extraordinarily good noms.
Most of my academics have focused on political theory (not so much in the DWM sense as its implications for development abroad) as well as constitutional law. I've also dabbled in the English department because, well, when else are you going to attempt to read Ulysses? Though my forays into STEM have been admittedly few, I'd be happy to tell you about IDing invertebrates in jars of alcohol and the differences between Pristioformes and Pristiophoriformes (thanks, Ichthyology!).
My extracurricular involvement has largely revolved around the Yale International Relations Association (YIRA), an umbrella organization that embodies multiple constituent programs such as high school and collegiate Model UN conferences, an academic journal, a teaching program, and a speaker series. It's been a great experience to connect with peers over similar academic interests while developing essential management skills.
In my spare time, I enjoy jogging, reading NYT articles, attending YSO/Glee Club/Philharmonia concerts, and eating copious amounts of sushi. I also watch a lot of TED Talks and NOVA episodes between West Wing marathons.
This upcoming summer, I'll have the opportunity to intern at the New Haven County Bar Association before working as an instructor with Yale Young Global Scholars. Then I'll be off to Beijing with fourteen other Yalies to help run a Model UN conference. I'm super excited to be traveling back to Asia for the first time, and I can't wait to share my impressions with the Asian American community when we return in the fall.
I am so excited to meet you all and hear about your interests. My experience here has been all-around fantastic, which is due in large part to the brilliant, compassionate, and overall awesome mentors that I've met along the way. As a Peer Liaison, I hope that I can serve as both a resource and a friend. Welcome, 2019!
Marvin Qian
Academics: BS/MS Computer Science
Hometown: Herndon, Virginia
Summer: Software engineering internships at DoSomething.org, Edmodo, and Betterment
Extracurricular: Yale Wushu, Bulldog Productions, used to be on the board of CASA, and helped organize ITASA 2014 ECC
General interests: Graphic design, filmmaking, video games
Hi. I'm Marvin and I'm a junior in Stiles (GFM!) from the suburbs of DC. I'm doing the combined BS/MS program for computer science, but I also like to take psychology/cognitive science courses.
I got involved in the Asian American community at Yale early on in freshman year as a freshman liaison for CASA. The following year I stayed on CASA board as the communications chair and built their website. I also helped organize the ITASA 2014 ECC (Taiwanese American conference) and designed the CASPY t-shirt that year. Beyond the cultural groups of the AACC, I'm also involved with one of the AACC-affiliated performance groups, Yale Wushu. Wushu is a performance-based martial art and the team is open to anyone (regardless of experience) so come check us out at the extracurricular bazaar!
Outside of the Asian American community, I was on the board of Bulldog Productions, Yale's oldest filmmaking group, and worked on the B-Roll webseries as well as my own project with Yale Wushu called The Waitlist. In my free time, I like to watch movies/anime, play video games, and eat delicious food. I'm stoked to be an AACC Peer Liaison and I can't wait to meet the class of 2019.
Hannah Gonzales
Academics: History
Hometown: Sacramento, CA
Summer: Taught Model United Nations to high school students through Best Delegate, studied Italian and lived in Siena, Italy, through Yale Summer Session Abroad, and this summer, will be working in Washington DC as a Market Research Intern for Penn Schoen Berland
Extracurricular: Yale Tour Guide, Yale International Relations Association (YIRA), Kasama: The Filipino Club at Yale, Saint Thomas More Catholic Community, Model United Nations Team at Yale, Calhoun intramural volleyball
General interests: Traveling, learning new languages, engaging with food and culture, good weather, health and fitness, and taking Instagram pictures!
Hello, hola, mabuhay, caio! I'm Hannah Gonzales, a junior in Calhoun College. I'm originally from Sacramento, California (West Coast!), where I attended St. Francis High School. I'm the daughter of Filipino immigrants, and will be the first in my family to graduate from college.
Here at Yale, I major in History and have a special interest in studying issues relating to nationalism, national identity and state formation. I also love learning new languages and studying different cultures. I have studied Spanish and am currently studying Italian. And with Yale's generosity, I have been able to travel to South Korea, Hungary, Italy, and Spain all within the past year! Outside of the classroom, I give tours to campus visitors as a Yale Tour Guide, teach Model United Nations to high school students, and celebrate my Filipino heritage through my participation in Kasama: The Filipino Club at Yale.
I enjoy eating at New Haven's best restaurants, taking walks around campus, watching reality TV (Keeping Up with the Kardashians, anyone?), and spending time with friends. I'm always down to try something new and try to enjoy the small beauties in life as much as I can. I'm so excited to be a part of the AACC PL team for the upcoming school year, and I'm thrilled to meet you all very soon!
Tiffany Hsu
Academics: Computer Science and Psychology (premed)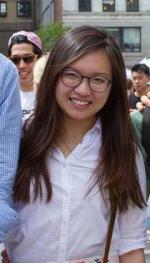 Hometown: Irvine, CA (but also lived 3 years in southern Florida and 12 years in Taipei, Taiwan)
Research: Currently doing computational neuroscience research on brain connectivity and attention
Summer: mostly at Yale doing research on various areas (computational neuroscience, bioinformatics, and neurobiology)
Extracurricular: Taiwanese American Society, Asian American Studies Task Force, Davenport Pops Orchestra, volunteering at Yale-New Haven Hospital, DEMOS
Languages: Speaks fluent Mandarin, some conversational Spanish
Why hello! I'm Tiffany, a senior (how did that happen?!) in Ezra Stiles College. I'm from Irvine, California, the land of boba tea and somewhat authentic stinky tofu, but I've also lived in southern Florida and spent most of my childhood in Taiwan. I'm a computer science and psychology major following the premed track and will be applying to med school this coming summer.
In freshman year, I was extremely lucky to have discovered the cultural community here at Yale, and had since served on board of the Taiwanese American Society (TAS) for 2.5 years (freshman liaison, cultural chair, co-moderator). I'm now a part of the Asian American Studies Task Force, which seeks to introduce more opportunities in research and study in the Asian American disciplines.
Aside from cultural groups, research has been a big part of my activities at Yale, and I've done research in various computational/neuroscience fields. I stayed in touch with my musical side by playing flute in the Davenport Pops Orchestra and my arguably nonexistent dancing side by dabbling in KPop dances through DanceWorks. I've also volunteered at the adult emergency department at the Yale-New Haven Hospital and taught local elementary school kids cool science concepts through DEMOS.
But in my free time, I enjoy taking the long route to go to places to absorb the scenic places at Yale, reading/working at various coffee shops, and trying out new food around New Haven with friends. Welcome to Yale everyone, and I can't wait to meet y'all! :)
Albert Jiao
Academics: Mathematics, Pre-Med
Hometown: Big Rapids, MI, I live across from a cornfield
Summer: Computer Vision Research intern at MITRE in Washington D.C., Harvard Beijing Academy, Research in New Haven
Extracurricular: Yale Symphony Orchestra, Yale Concert Band, Yale Precision Marching Band, Intercollegiate Taiwanese American Student's Association, Taiwanese American Society, Elder Horizons Volunteer at Yale New Haven Hospital, Pit Orchestra for the Yale Dramat
General Interests: Huge movie buff, casual watcher of Fresh off the Boat, most videogames, college basketball, cooking/all food, classical music
 
Hi hi my name is Albert and I'm senior in Saybrook College! I'm grew up in Michigan, and I live across from one of the best cornfields you'll ever see. I do math (just like both my parents…) and I am also planning to doctor in the future.
I'm currently a member of the national board of the Intercollegiate Taiwanese American Student's Association (ITASA), which I joined after organizing the ITASA East Coast Conference at Yale in 2014. Also, I'm the secretary/treasurer of the Taiwanese American Society at Yale. Besides participating in cultural groups, I've also participated in many music related activities (I play piano and clarinet!) including the Yale Symphony and Yale Concert Band, and I even traveled to the Baltics with the band. I do research at the Yale PET Center, and I volunteer for an awesome program called Elder Horizons at Yale New Haven Hospital! Besides all of that, I like to discuss movies and play obscene amounts of videogames. I'm a master chef (not really, but I do love to cook) and I love going to New Haven restaurants. March Madness is one of my favorite times of the year. I also like to travel, because I get to pretend to know how to take pictures. Anyways, I'm always down to chill/talk/play Smash, and I'm excited to meet you! 
Jamie Ko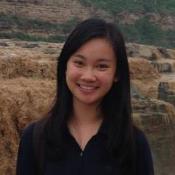 Academic: Molecular, Cellular and Developmental Biology; Sociology: Health and Society Concentration
Hometown: Honolulu, HI
Summer:
2014: studied Chinese at the Harvard-Beijing Academy in Beijing, China and conducted research at the University of Hawaii Cancer
2015: conducting research on pediatric glioblastomas in Dr. Bindra's lab, volunteering at Yale-New Haven Hospital
Extracurricular: Saybrook College Orchestra, Yale EMT, Yale Medical Brigades, Yale-New Haven Hospital Volunteer, New Haven REACH
Also participated in: Yale Undergraduate Choral Society, Yale Ballroom Dance Team, Mathcounts
Languages: conversational Cantonese, basic Mandarin
General Interests: music, running, reading, figure skating, fashion
Aloha everyone! I am Jamie, a junior in Silliman College from Honolulu, Hawaii. Living on an island all my life, coming to the "mainland" and braving actual winters was and still is a new experience for me. I am a premed double majoring in Molecular, Cellular and Developmental Biology (MCDB) and Sociology with a concentration in Health and Society.
On campus, I am a violinist in the Saybrook College Orchestra. Aside from performing with the student-run college orchestra, I have also organized the annual Woolsey Hall Educational Concert, which is geared towards introducing hundreds of local school children to classical music. This year, I am the chairperson of the orchestra. This past year, I enrolled in the Yale EMT course, because I am interested in volunteering as an EMT both on campus and in the community. Currently, I am in the process of being certified. During the spring break of 2015, I have been fortunate enough to travel to Panama with the Yale Medical Brigades and gain first hand experience running a clinic at a local elementary school. In my spare time, I volunteer at the Yale-New Haven Hospital, and help high school seniors with their college applications via New Haven REACH. In the past, I sang as an alto in the Yale Undergraduate Choral Society and participated in the Yale Ballroom Dance Team. I have also worked with Mathcounts as an elementary school math coach.
My summers have also been enriching! The summer after my freshman year, I studied Chinese language at the Harvard-Beijing Academy in Beijing, China. I also conducted research at the University of Hawaii Cancer Center. This past summer, I studied pediatric glioblastoma cells in Dr. Bindra's laboratory and volunteered at the Yale-New Haven Hospital.
In my free time, I enjoy listening and creating music, running, reading for fun, watching figure-skating videos (unfortunately, I can't skate), and indulging in fashion.
I am excited to meet the Class of 2019 and I hope to have a great year with all of you!
Patrick Yong
Academic: Molecular Biophysics and Biochemistry
Hometown: MANHATTAN, New York!
Summer: New Haven doing pharmacology research, Baltimore doing molecular biology research, and Beijing learning Mandarin
Extracurricular activities: HIV/AIDS Research, oSTEM (Out for Science, Technology, Engineering and Science), Q+A (Queer+Asian), Yale Emergency Medical Services (YEMS), Connecticut Hospice Volunteering, Questbridge
Nickname: Pat; Patty-cakes
Languages: Japanese, Mandarin, Cantonese
General Interests: Bubble tea, cross-country running, SCIENCE!!!!, sunset walks by the beach, destroying the patriarchy
Hi! I'm Patrick, a senior in Silliman College from the BIG APPLE! I'm a huge science nerd thus am majoring in something that combines 3 of them: Molecular Biophysics and Biochemistry. I'm also interested in public health and anthropology and am writing this introduction from a beach near Cape Town, South Africa, as part of a public health study abroad program that travels to India, South Africa, and Brazil. I'll be attending the Icahn School of Medicine at Mount Sinai as an MD candidate upon graduation.
I first became involved in Yale's Asian-American community as the freshman liaison of the Asian American Cultural Center in 2012 (how time flies…) and have been active in several cultural groups since. Outside the AACC, I'm an active participant in basic science research and queer-oriented groups such as oSTEM (queer folks in STEM) and Q+A (Queer and Asian). Traveling's also been a huge part of my time at Yale. During my freshman year, I travelled to Egypt and Uganda during spring break. I'm currently spending the semester abroad in India, South Africa, and Brazil, and will be spending this summer in Beijing (all funded by Yale, by the way!) Outside of the classroom, I enjoy running outdoors, exploring New Haven's restaurants (I'm a total foodie), and spending time with people I care about.
I'm so, incredibly excited for the upcoming year and I can't wait to meet y'all, Class of 2019!!
Aparna Nathan
Academic: Molecular Biophysics and Biochemistry/Computer Science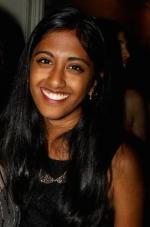 Summer: Stayed in New Haven last summer to do research, doing bioinformatics research at Harvard/MIT this summer
Extracurricular activities: Yale Daily News, VITA (Volunteer Income Tax Assistance), Undergraduate Organizations Committee, Science Tour Guide
General Interests: Reading the Atlantic, eating cereal for every meal (except breakfast), looking for the best scones in New Haven
Hi there! My name is Aparna, and I'm a junior in Trumbull. I was born in India, but I've spent most of my life in the suburbs of New York City. I'm interested in computational biology and bioinformatics, so I'm majoring (hopefully) in Molecular Biophysics and Biochemistry and Computer Science.
On campus, I'm involved with the Yale Daily News as one of the production & design editors and the public health reporter. I volunteer with YHHAP as part of the Book Exchange (an organization which sells donated textbooks to Yale students at a reduced price and donates the proceeds to charity) and VITA, where I help New Haven residents file tax returns. I also do research on campus in an MB&B lab.
In my free time, I love reading unique journalism and taking walks to explore different parts of New Haven. On a typical afternoon, you can find me eating strawberry banana cake from Claire's, watching old TV shows (my favorite is M*A*S*H), and doing my work in the Trumbull courtyard (usually all at the same time).
I'm super excited to be a PL this year — Welcome to Yale, Class of 2019!