Every day our alumni are giving back.
To say that we at the AACC are grateful for the time and resources they've dedicated to raise awareness about Asian and Asian American issues in the US and beyond is an understatement. Our alumni volunteer at Asian American events; they fund community service internships; they educate others about critical issues; they mentor undergraduates; and ultimately blaze dazzling trails for future generations of Asian and Asian American Yalies to follow.
We wish we could give each of our alumni an individual shout out but our space is limited to those who have contributed in a tangible way to making the AACC what it is today. 
Yung Wing (1854) - Wing, a student from China, was the first Asian to graduate from Yale College and the first Chinese student to graduate with a BA from a college in the United States. We remember his legacy at the AACC by naming one of our living room in his honor. 
Don Nakanishi (1971) - Nakanishi is credited as an integral figure in defining Asian American studies. His critical analysis of Asian American Pacific Islander (AAPI) communities provided a framework for understanding the actual roles and experiences of AAPIs, with respect to political participation and educational access and representation.
An inspired teacher, devoted mentor, and loyal Yalie, his steadfast commitment to access, diversity, and social justice left behind a profound legacy for Yale, for the AAPI community, and for people of color all across the country.
While an undergraduate, Nakanishi co-founded the Amerasia Journal, now the preeminent journal in Asian American studies; he started Yale's Asian American Student Association, which blazed the trail for the fifty-plus AAPI student groups on campus today at Yale; he successfully advocated for the first Asian American studies course taught at Yale; and he played an essential role in creating, building, and later directing, the world's largest and foremost center for Asian American studies — the UCLA Asian American Studies Center. –Excerpted from "Remembering Don Nakanishi," Elizabeth Lee for AAAYA (Photo left) 
Weili Cheng (1977) - In 2016, Cheng was appointed executive director of the Association of Yale 
Alumni (AYA). Cheng graduated with a B.A. in philosophy and served on the AYA Board of Governors from 1986 to 1996 and as chair from 1992 to 1994 — the youngest and first female graduate of Yale College to hold that position. She has been a board member of the Yale Club of Washington, D.C., including serving as its president. She has also served as chair of the Class of 1977 Class Council, an Alumni Schools Committee volunteer, and a trustee of the Yale Library Associates.
Since 1994, she has served on the board of directors of Yale Alumni Publications, Inc., which publishes Yale Alumni Magazine. For her service to Yale, Weili was awarded the Yale Medal in 1997. She and her husband, Brad Dobeck, are also Yale parents; their son, Stephen, graduated from Yale College in 2010. –Excerpted from YaleNews (Photo right)
Nicholas Chen (1979) and Grant Din (1979) - In 1978, Chen inspired Asian Americans to rally for a campus home for the Asian American Students Alliance (AASA), the first Asian American student group on campus. Their trail-blazing efforts led to a groundbreaking meeting with President Bart Giamatti and ultimately, the establishment of the AACC.
"It was our dream to have a cultural center," said Din. "We had this dark little office in the basement of Durfee, and then a slightly larger little room in the basement of Bingham. Nick [Chen] was really smart and came up with the idea of having Giamatti come to our office, instead of us going to him."
Chen and Din asked attendants to leave their shoes in the hallway, a traditional Asian practice. When Giamatti arrived, he was greeted by a sea of shoes. He was forced to acknowledge the discrepancy between the size of the community and the quality of the facilities. Following talks with Giamatti, the Asian American Cultural Center opened at 295 Crown St. in 1981. –Excerpted from "Space for Identity" by Alisha Jarwala for The Yale Herald 
Mary Li Hsu (1980) - Hsu was a former Assistant Dean of Yale College and Director of Asian American Cultural Center from 1992 to 1999, when the number of Asian American students at Yale College rapidly grew. During Hsu's tenure, the Asian American community at Yale evolved by growing in total size, as well as in the diversity within. Whereas in the 1970s and 1980s the community had three main groups (Chinese Americans, Japanese Americans and Korean Americans), the 1990s saw significant growth in the number of Southeast Asian Americans and South Asian Americans.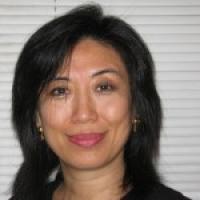 To reflect this, students formed separate groups to celebrate their ethnic and cultural heritage. Hsu's challenge was to allow this diversity to flourish, while at the same time encouraging unity as Asian American community. She accomplished this, in part, by allocating a significant portion of AACC's budget to Asian American Student Association (AASA) and the various ethnic and cultural groups could share in the funding by becoming and remaining members of AASA.  "It was a social, educational and political education and exercise for the students, and they learned that without solidarity, they had no bargaining power against the University," she said. –Excerpted from "Asian American Yale Alumni Annual Banquet," AAAYA (Photo left)